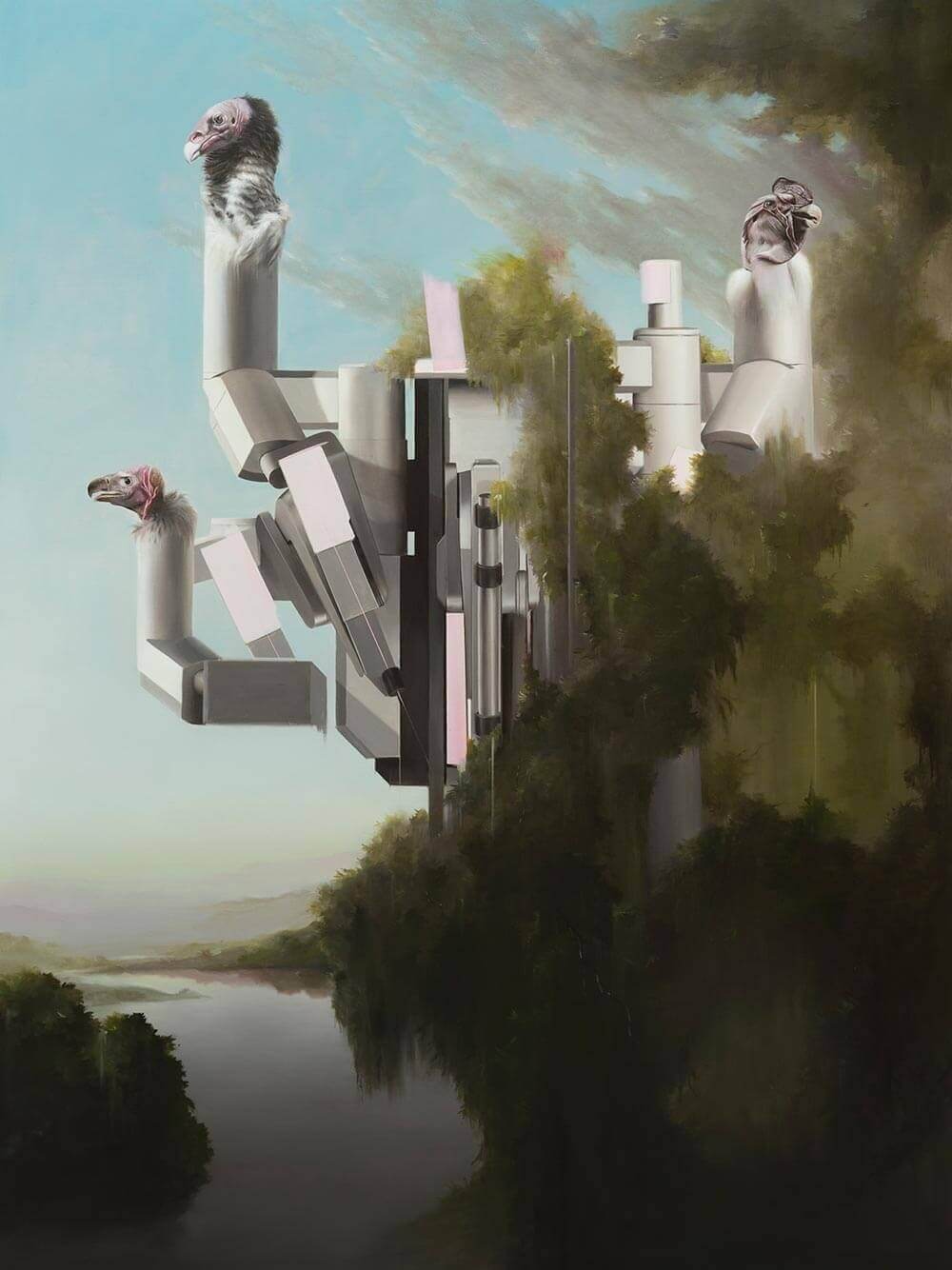 Sam Leach

In 2017, Sam Leach presented a solo exhibition with Linden titled Avian Interplanetary. This show was held at Domain House in Melbourne's Royal Botanic Gardens, while our Acland St home underwent a major renovation. We caught up with Sam to find out what he had been up to during lockdown and as it turns out, he has been very busy.

"My studio is at home and normally it is very quiet, but during lockdown I have been joined by my wife and daughters so isolation for me has meant a lot more human interaction than usual. Home-schooling has been fun – I found a mistake the maths teacher made, which was very satisfying. Some of the material they cover in school is quite interesting, and some is not.  But it is nice to recall how much fun it was mucking around with the other kids when the teacher isn't looking – or when you have the camera turned off.

During round one of lockdown I added to my difficulties by building a new studio in my backyard and giving myself a couple of semi-serious (not actually serious though) injuries. Calling the ambulance and going to the hospital was an opportunity for conversations with different people and also an outing, so in a way quite a treat. I'm not sure what round two will hold but we have recently adopted a rescue cat (our beloved old cat died at the end of last year so we were ready for a new addition). Building a relationship with a new cat is a complex process so that is absorbing a lot of attention now. With what energy I have left after the cat and the home-schooling I am preparing for a solo show in Sydney at the end of August (touch wood). This show is paintings based on compositions developed using AI and its all about finding a way to have a society without anybody doing hard work. I started that idea before Covid but now it seems pretty apt."