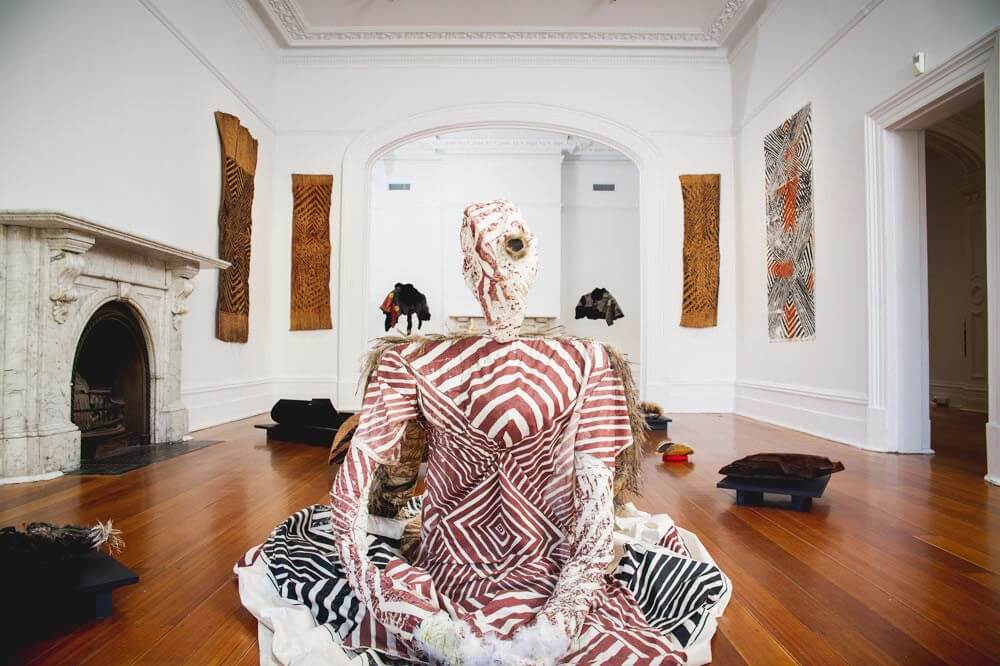 IMAGE > Baluk Arts, Elements [installation view], 2019.
Image courtesy of the artists and Baluk Arts.
This group exhibition showcases works made by artists from Baluk Arts, an urban Aboriginal Arts Centre based in Mornington. Featuring artists Lisa Waup and Dominic White, the exhibition includes works by six selected artists also from the Baluk studio. Curated by Lisa Waup, this exhibition explores the concepts of the vessel, places of belonging, loss and motherhood. Through sculpture, prints and textiles, the artists have responded to ideas around what they carry and what they have let go. The fragility and strength of our planet is also explored, and the materials used by the artists are inspired by the fundamental elements of nature – Earth, Air, Fire, Water, Wood and Metal.

View the eCatalogue.