Changing Places
10 February > 8 March 2017


---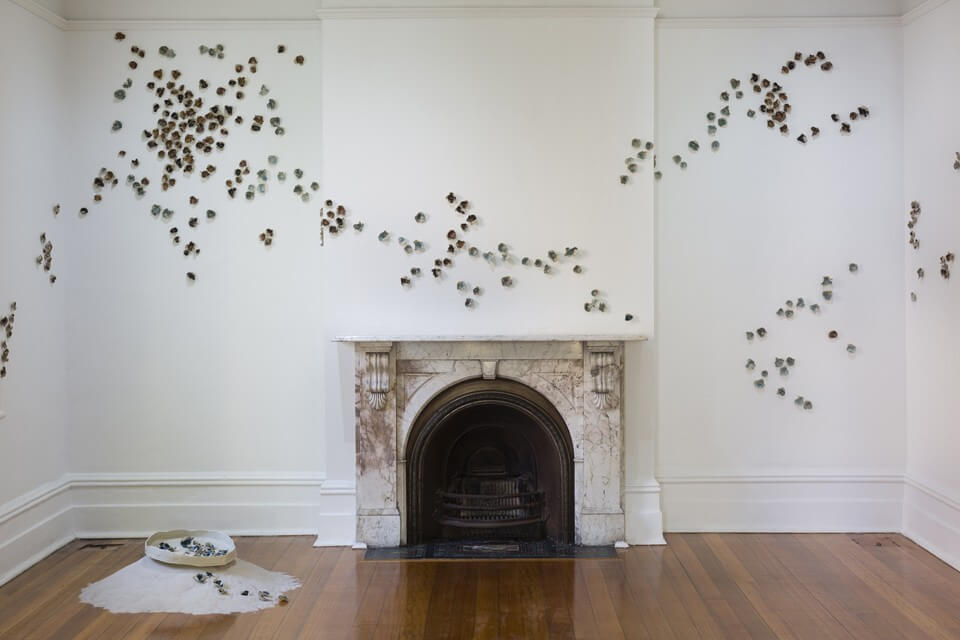 IMAGE > (wall work) I-Yen Chen, Islands and needles (installation view), 2017, ceramic. (floor work) I-Yen Chen, Last night, I dreamed that we crossed the border (installation view), 2017, ceramic and sand. Photograph: David Marks Photographer.
CHRIS BOLD > I-YEN CHEN > SARA MORAWETZ > JAMES VOLLER > SIYING ZHOU
Changing Places is a response to Linden's temporary relocation in 2017. Five artists explore the notions of "change" and "place"; peeling back the layers to find what it means to them, to their worlds & practices.

View the eCatalogue.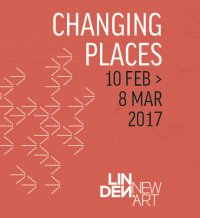 ---
> CHRIS BOLD
As we move through the spaces we occupy, we leave behind marks, which evidence our presence. These marks, usually unnoticed, trace the methods, direction and frequency of our movements. The works for this exhibition are a result of several mapping investigations undertaken in public urban spaces. Mapping the physical qualities of urban space and the activities of those they accommodate at different times reveal the changing nature and ambient qualities of the spaces and places we are familiar with.
> SARA MORAWETZ
Tenses investigates the nature of transition as it occurs through me and space. Using the unique properties of lenticular printing, the work studies the lexical ambiguities associated with me-based tenses, using singular optical vantage points to allow the viewer to transition through past, present and future tenses as they navigate the gallery space. To be viewed, Tenses quite literally requires a change of place – the dynamic movement of the viewer is required in order to perceive the work transitioning from one state to another.
---
> JAMES VOLLER
My intervention examines the changing state of domestic architecture via the means of contemporary photographic and site-specific practices. My work for this exhibition will take imagery from St Kilda houses and transform elements in the gallery to appear as the facades of local homes. This aims to question where and how Australians are living, and how this is changing.
VIEW IMAGES OF THE EXHIBITION > HERE
---