Erin Coates & Anna Nazzari
Dark Water
4 May > 23 June 2019


---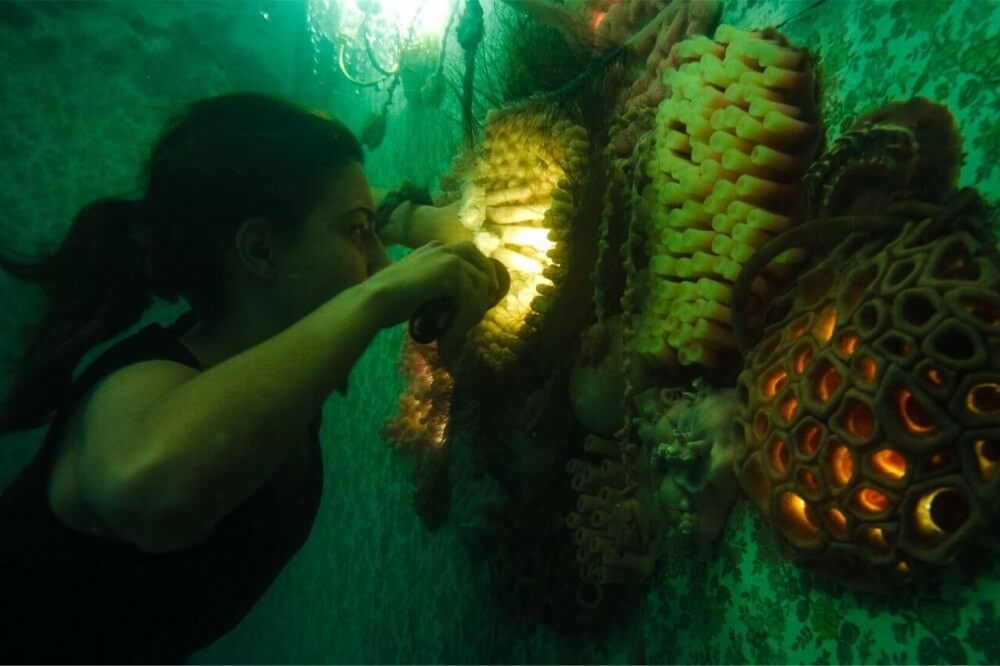 IMAGE > Erin Coates and Anna Nazzari, Dark Water [film still], 2019, 2K video, sound composition by Cat Hope & Decibel.
Presented by Perth-based artists Erin Coates and Anna Nazzari, Dark Water examines psychological thresholds and the limits of the human body in relation to oceanic environments. The exhibition showcases a new short film by the artists, which was partially shot underwater using submerged sets, as well works on paper, silicon and ceramic sculptures and scrimshaw (etched whale teeth). This new interconnected body of work draws on the artists' research into marine flora and fauna and the experiences of deep-sea divers, to explore familial trauma and the dissolution of the human psyche in a strange waterlogged architectural space.
Dark Water has been supported by the Australia Council for the Arts and the Department of Local Government, Sport and Cultural Industries.

View the eCatalogue.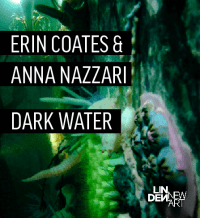 ---
ABOUT THE ARTISTS >
Erin Coates > WEBSITE
Anna Nazzari > WEBSITE


---