Julia deVille
Wholeness and the Implicit Order
25 August > 4 November 2018


---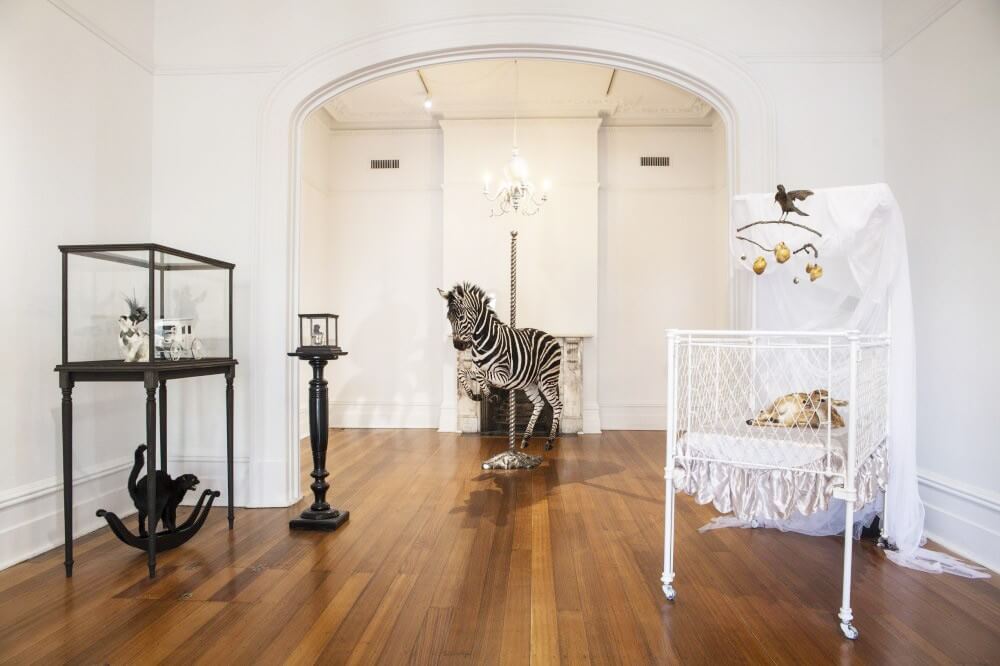 IMAGE > Julia deVille, Wholeness and the Implicit Order [installation view], 2018.
Photograph by Theresa Harrison Photography.
To celebrate Linden New Art's return to our St Kilda home, we will be presenting a major solo exhibition of new work by leading Australian mid-career artist Julia deVille. The renowned jeweller and taxidermist will explore the world of holography and VR in her first solo exhibition since 2014.
For Wholeness and the Implicit Order, deVille will create an immersive environment using sound, smell and optical illusion, as she reimagines the original Victorian rooms of the gallery. This will be deVille's largest installation to date.
By using technology, deVille hopes to engage her viewers in an exploration of consciousness and reality. She wishes to open up a conversation about the implicit interconnectedness of all things and the importance of treating all life with respect; beliefs that form the core of her practice.
+ Visit a 360º tour of the show

View the eCatalogue.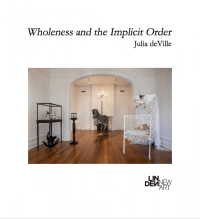 ---
---