Jus' Drawn, proppaNOW
7 August 2010 > 12 September 2010


---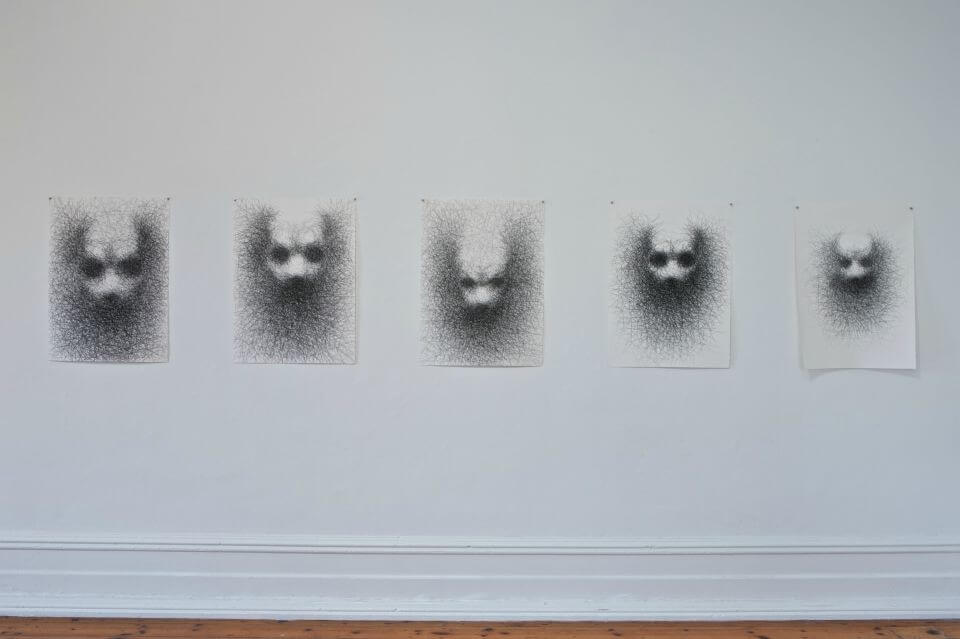 IMAGE > Vernon Ah Kee, Installation view. Photograph > Dean McCartney.
'As Aboriginal people, as Blackfellas, drawing is something we all do.' For proppaNOW, drawing is an action and a tool that we use to communicate our feelings and ideas and it is the beginning of our art-making processes. Jus' Drawn is about the energy, easy dialogue, and enthusiasm that our friendships and familiarity with each other generates. In this exhibition the artists deal with a range of subject matter and emotions. From the raw personal reflections of Jennifer Herd who is responding to personal loss and grief to Gordon Hookey's animal drawings which are comments on the environmental destruction of the planet.
Jus' Drawn is the premiere exhibition of drawings by the Brisbane based collective proppaNOW to be shown in Melbourne. ProppaNOW dispels the notion that indigenous art needs to be from a remote area to be 'authentic'.
---
---