Outlaws
9 August 2014 > 7 September 2014


---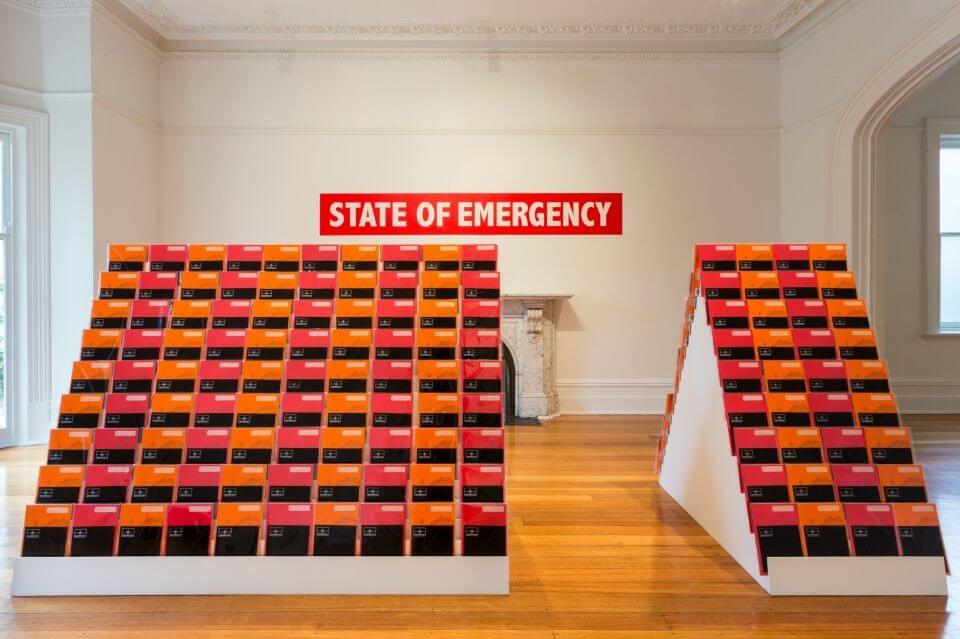 IMAGE > Jason Wing, Black Label. Photograph: David Marks.
Outlaws, brings together a young and daring group of Indigenous artists working across photography, textiles, video, installation and performance. Focusing on identity, they delve into their own and their families' histories from colonisation to the recent Northern Territory Intervention to create new work. The deeply personal stories and visual language of this exhibition explore universal emotions such as identity and belonging; relationship to the landscape; and place, family and tradition. The artists highlight how loss and disruption of these connections can have immense and lasting effects on individuals, extended family and community.
Outlaws, is a satellite exhibition of the 2014 Melbourne Art Fair. The exhibition is curated by Yhonnie Scarce.
---
---