Puna Yanima & Linda Puna
Wangka Kutjara, Tjukurpa Kutju
28 July > 2 September 2018


---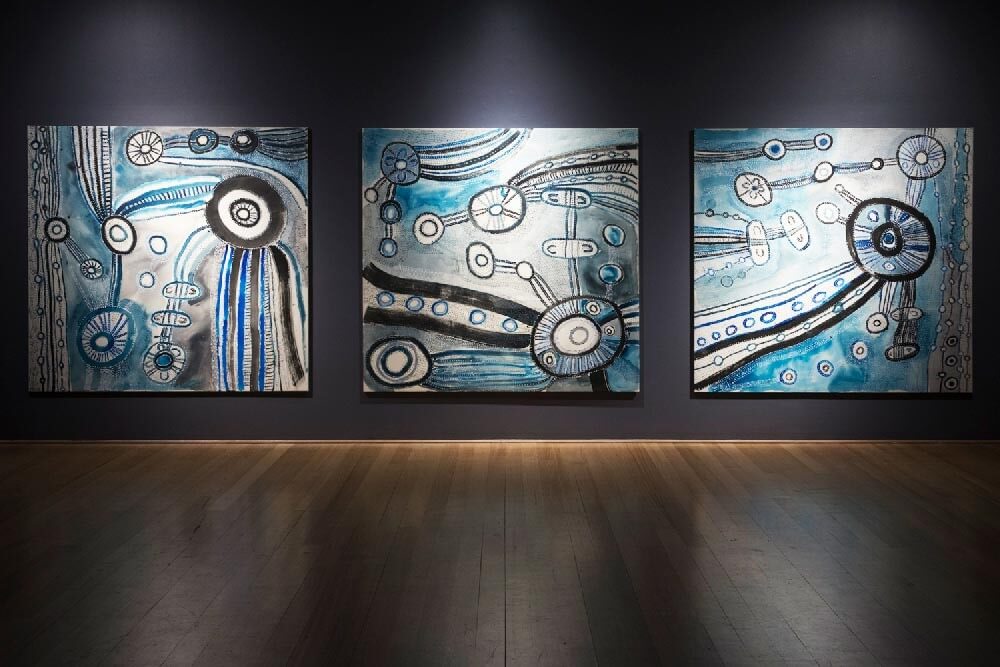 IMAGE > Puna Yanima, Antara, 2018, acrylic and ink on linen, 200cm x 200cm.
Image courtesy of the artist, Mimili Maku Arts and Blackartprojects.
Photograph by Therresa Harrison Photography.
Drawing upon the 2018 National NAIDOC theme Because of her, we can!, Wangka Kutjara, Tjukurpa Kutju (language for Two Voices, One Tjukurpa) presents the mother-daughter relationship of Anangu women Puna Yanima and Linda Puna for the first time in a public gallery setting.

The duo's work maps out sacred sites and everyday life of the Mimili community and surrounding Anangu Pitjantjatjara Yankunytjatjara (APY) Lands in the northwest of South Australia.

Focusing on the strength and importance of women in community and the significance of passing knowledge on to the next generation, the exhibition highlights the centrality of women in the cultural, social and political spheres, both locally and nationally. An audio recording of the two women discussing their shared histories and knowledge will accompany the paintings in the exhibition.

This exhibition is presented in partnership with Royal Botanic Gardens Victoria and is a part of the Melbourne Art Fair 2-5 Aug 18.

View the eCatalogue.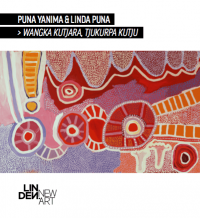 ---
---