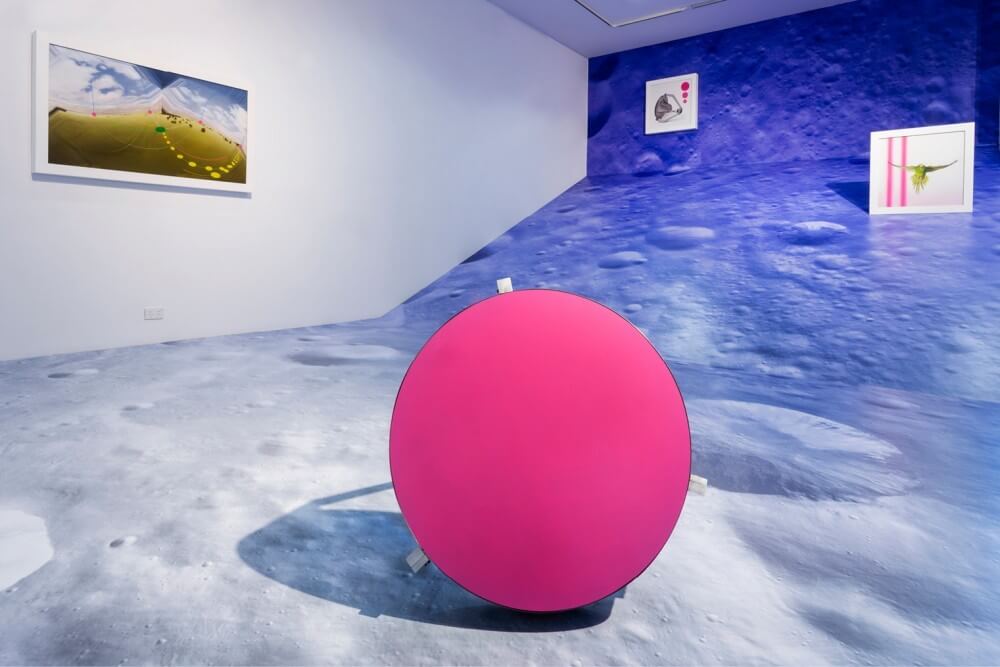 IMAGE > Nicole Newman, Untitled 5, 2016, silver & perspex.
Image courtesy of the artist. Photograph: Matthew Stanton.
Sam Leach's solo exhibition Avian Interplanetary is a proposal for a future habitat that takes into account the world view of non-humans as well as humans. The works explore possible connections between recent research about the evolved human preferences for certain landscape schemes and experiments into how creatures use visual signals and strategies to negotiate their environment.
The work consists of a large rendering of a cratered landscape taken from detailed images of asteroid surfaces, setting the basis for a future habitation. This environment will be combined with paintings of landscapes based on robotic visual systems, and sculptures referencing the visual and aesthetic approaches and preferences of birds, insects and rocks.
This project draws out the links between landscape, animals and technology. Using paintings, sculpture and installation, the implications of the research on understanding how non-humans view the world yields both practical and aesthetic benefits.
VENUE >
DOMAIN HOUSE, Dallas Brooks Drive, South Yarra

View the eCatalogue.