Güler Altunbas is a Melbourne-based artist practicing in a variety of media: painting, drawing, sculpture, printmaking and digital technologies. She has an extensive history as an advocate for the prevention of violence against women and children and successfully brings her personal lived experience to her art practice, public speaking events and collaborations.
We publicly acknowledge at our opening and exhibition the grief and loss, sadness and vulnerability of survivors and victims of family, gender-based & private violence.
In recognition, we commemorate children, young people, adults and older adults surviving or who have died as a result of such violence.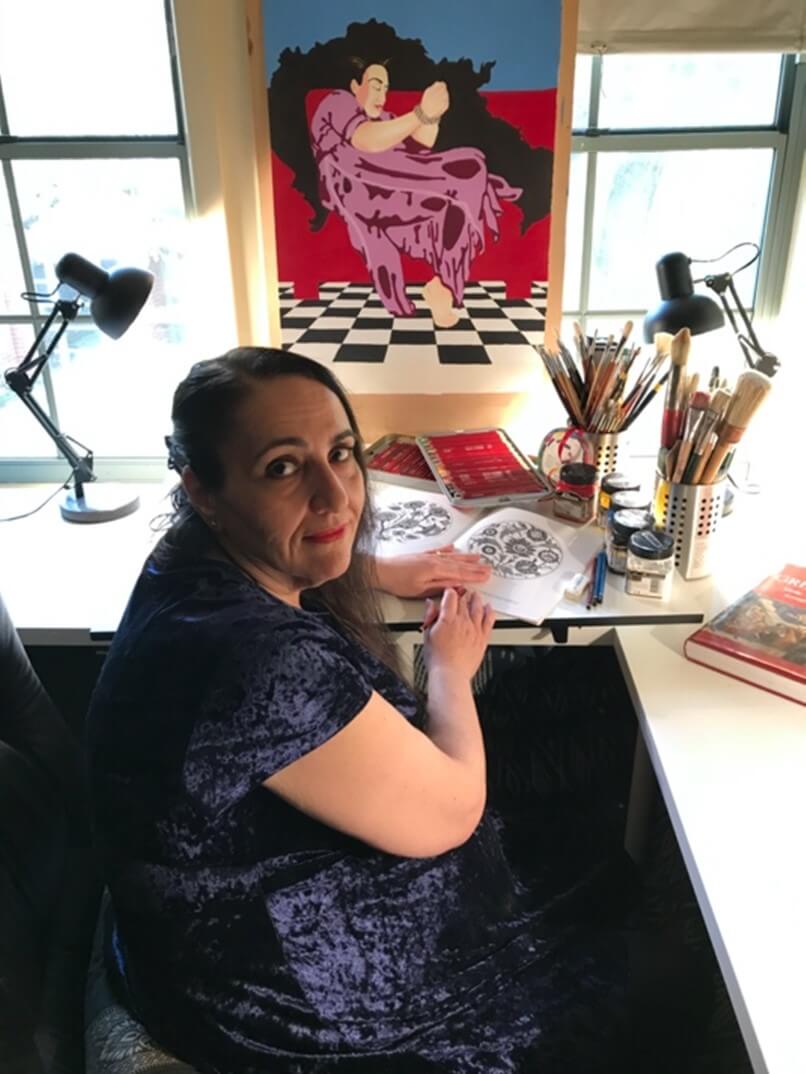 IMAGE > [Top] Güler Altunbas, Purposeful threatening / Teinopalpus imperialis, 2019. Image courtesy of the artist.
IMAGE > Güler Altunbas in her studio.
Image courtesy of the artist and Arts Access Victoria.