Jarrad Martyn's practice involves studio based oil paintings and exterior acrylic wall murals which examine humanity's relationship with the natural environment and how different historical events are framed.
This exhibition explores the evolution of collective memory and the function of public monuments in modern society. This work underscores the importance of questioning the status of early colonisers and forgotten diplomats in a process that is often linked with social justice movements.
Please note > we apologise for any inconvenience, the Linden Projects Space is not wheelchair accessible.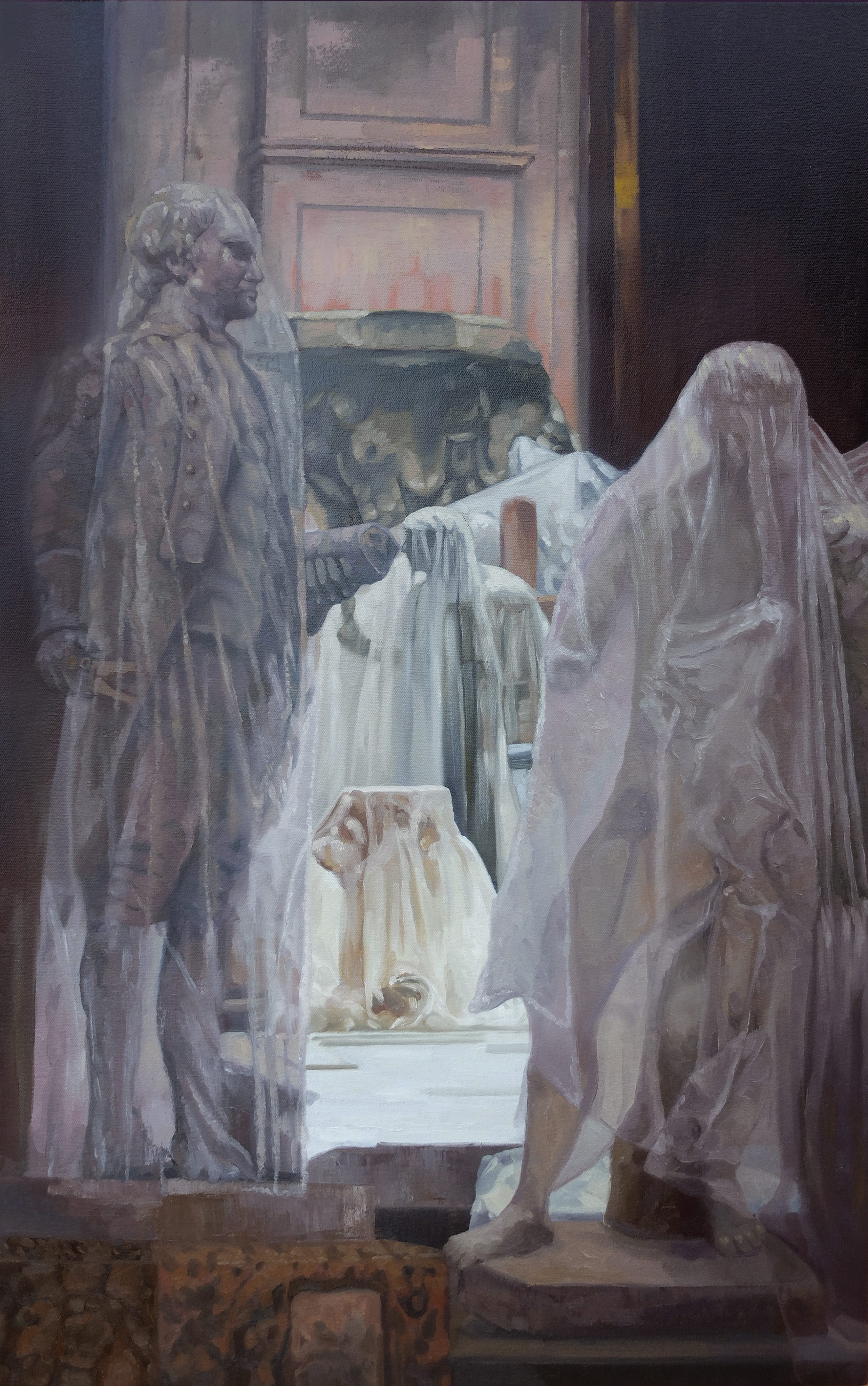 IMAGE > [Top] Jarrad Martyn, Host [detail], 2022, oil on canvas, 137 x 88cm. Image courtesy of the artist.
IMAGE > Jarrad Martyn, Storage, 2021, oil on canvas, 87 x 55cm.
Image courtesy of the artist.