William Holt
Crashing by Design
23 August > 29 September 2019
Opening: Thursday 22 August, 6-8pm


---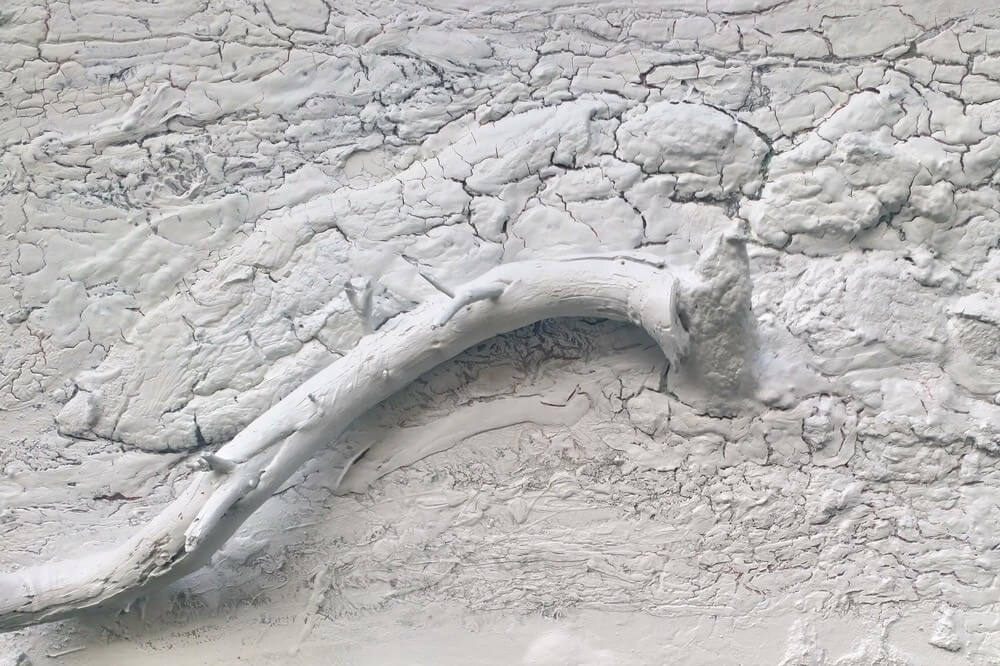 IMAGE > William Holt, Bleached, 2019, acrylic, oil and mixed media on wood, 62 x 122 x 18cm.
Image courtesy of the artist.
Crashing by Design is an exhibition of new work by Melbourne-based abstract artist William Holt. Through necessity and design, for the last twenty years, Holt's work has revolved around his ability to recycle disused and discarded paint. This process has been the driving force behind his painting practice. In Holt's reworking and rethinking of the layers of paint, hidden depths develop and new textures emerge.
This new series of organic three-dimensional wall reliefs represents a culmination of experimentation with natural materials. The works contain intense textual elements, created by paint and found objects from Australia's natural environment. These artworks have been inspired by the artist's recent move to the coastal region of South Gippsland, as well as the immense dry riverbeds and vast wilderness that he has experienced in Central Australia. Crashing by Design aims to highlight the vulnerable fragility that is mutually shared between our natural world and our own humanity.
---
ABOUT THE ARTIST >
William Holt > WEBSITE


---