Ash Keating works within an expanded contemporary field, through painting, performance, sculpture, video and intervention. Keating's large outdoor murals, created with paint filled fire extinguishers, can be found across Melbourne.
Following a year of creative experimentation and marking a transition in technique, Keating's new works have been built with many layers of colour and textural materials. Their surfaces hold an intense depth and richness, giving the series a meditative quality that invites slow and reflective viewing.
E-catalogue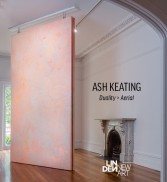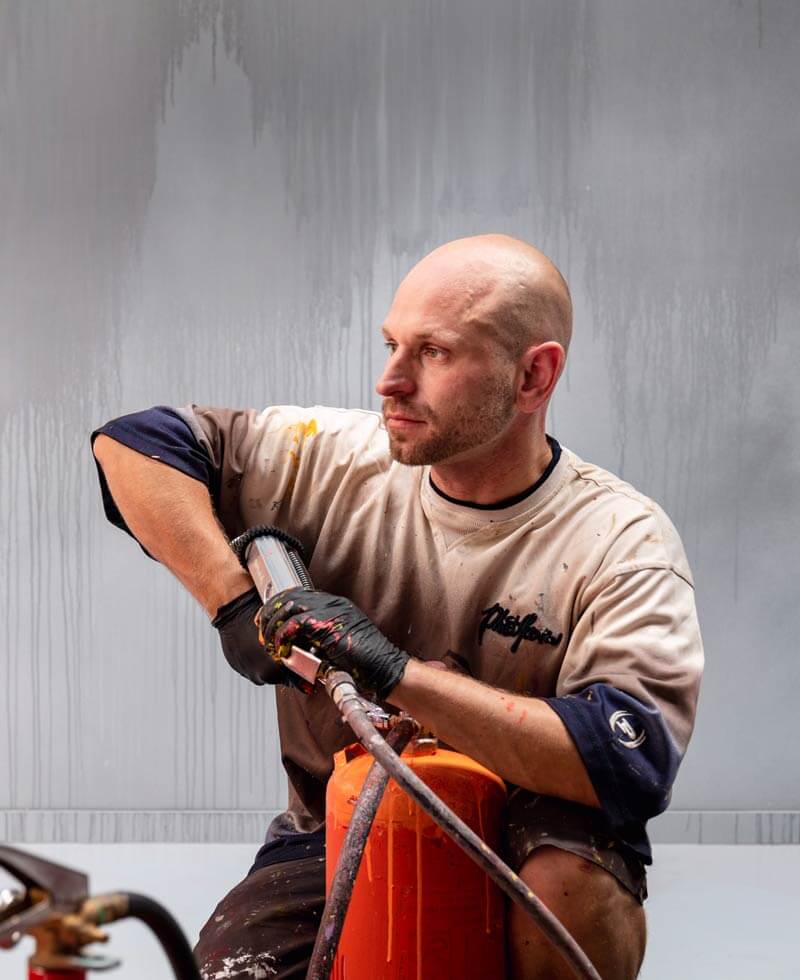 IMAGE > [Top] Ash Keating, Fall # 1 - #4, 2020.
Photograph: Matthew Stanton.
IMAGE > Portrait of Ash Keating. Photograph by Dan Preston.