Robert Fielding
Routes / Roots
22 February 2020 > 17 May 2020
Opening on Friday 21 February 2020, 6-8PM, RSVP here
---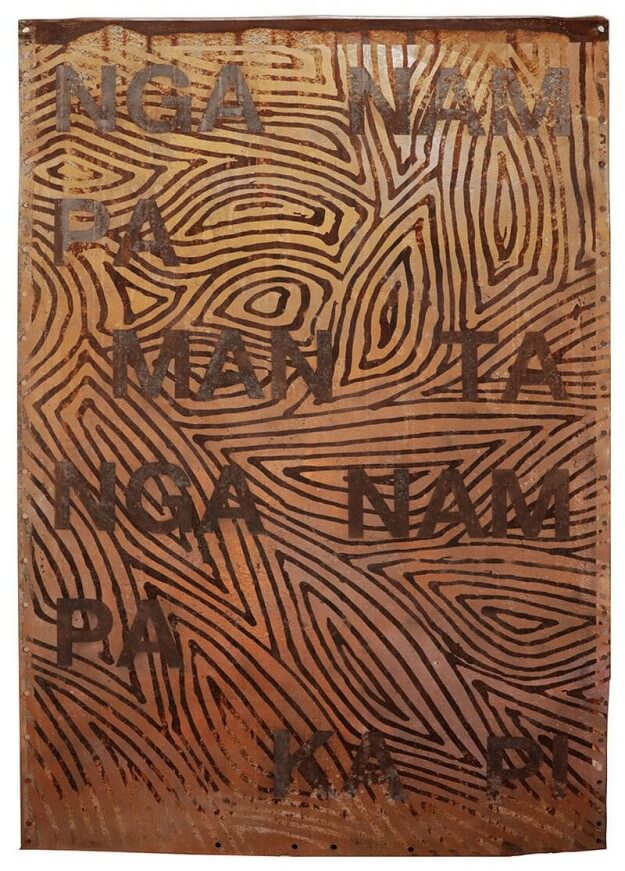 Robert Fielding, Kapi Waralpa (Distant Rain), 2019, rusted and sand-blasted water tank panel.
Image courtesy of the artist, Mimili Maku Arts and Blackartprojects.
Robert Fielding is a contemporary artist of Pakistani, Afghan, Western Arrente and Yankunytjatjara descent, who lives in Mimili Community in the remote Anangu Pitjantjatjara Yankunytjatjara (APY) Lands. Fielding's work combines strong cultural roots with contemporary perspectives.
This new body of work has been led by an enquiry into cultural objects that have been collected and removed from country since the beginning of colonisation, Fielding has also researched his ancestors' travel and trade routes, reconsidering them in a contemporary context.
Routes / Roots investigates the maintenance of and care for resources, which has been a finely balanced process for thousands of years around the artist's home.
This exhibition is presented as part of PHOTO2020.
View the eCatalogue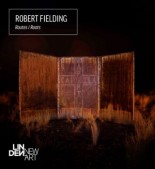 ---
"I'm asking people to look beneath the surface and see that our differences are only skin deep. It doesn't matter what colour or race you are, we all have blood running through our veins."
Robert Fielding


---
Robert Fielding
Robert Fielding is from the community of Mimili in the far north west of South Australia, at the base of the Everard Ranges. Fielding also has familial ties to Afghanistan, through his ancestors who helped open up Australia's interiors as cameleers.
In 2017, Fielding produced a series of long-exposure photographs of abandoned vehicles in the desert, which he painted with reflective materials and lit up with tealight candles. His current practice spans photography, sculpture, film and installation.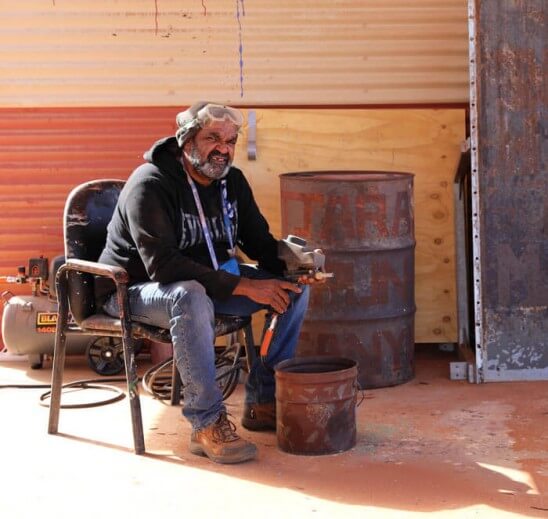 Portrait of Robert Fielding. Image courtesy of the artist, Mimili Maku Arts and Blackartprojects.
Fielding won the work on paper category at the National Aboriginal and Torres Strait Islander Awards in 2015 and 2017. He also won the 2015 Desart Art Worker Prize. Fielding has held solo exhibitions in Adelaide and Melbourne, and has work in the collection of the National Gallery of Australia. Fielding is represented by Mimili Maku Arts and Blackartprojects.
---
---
Also showing
at the same time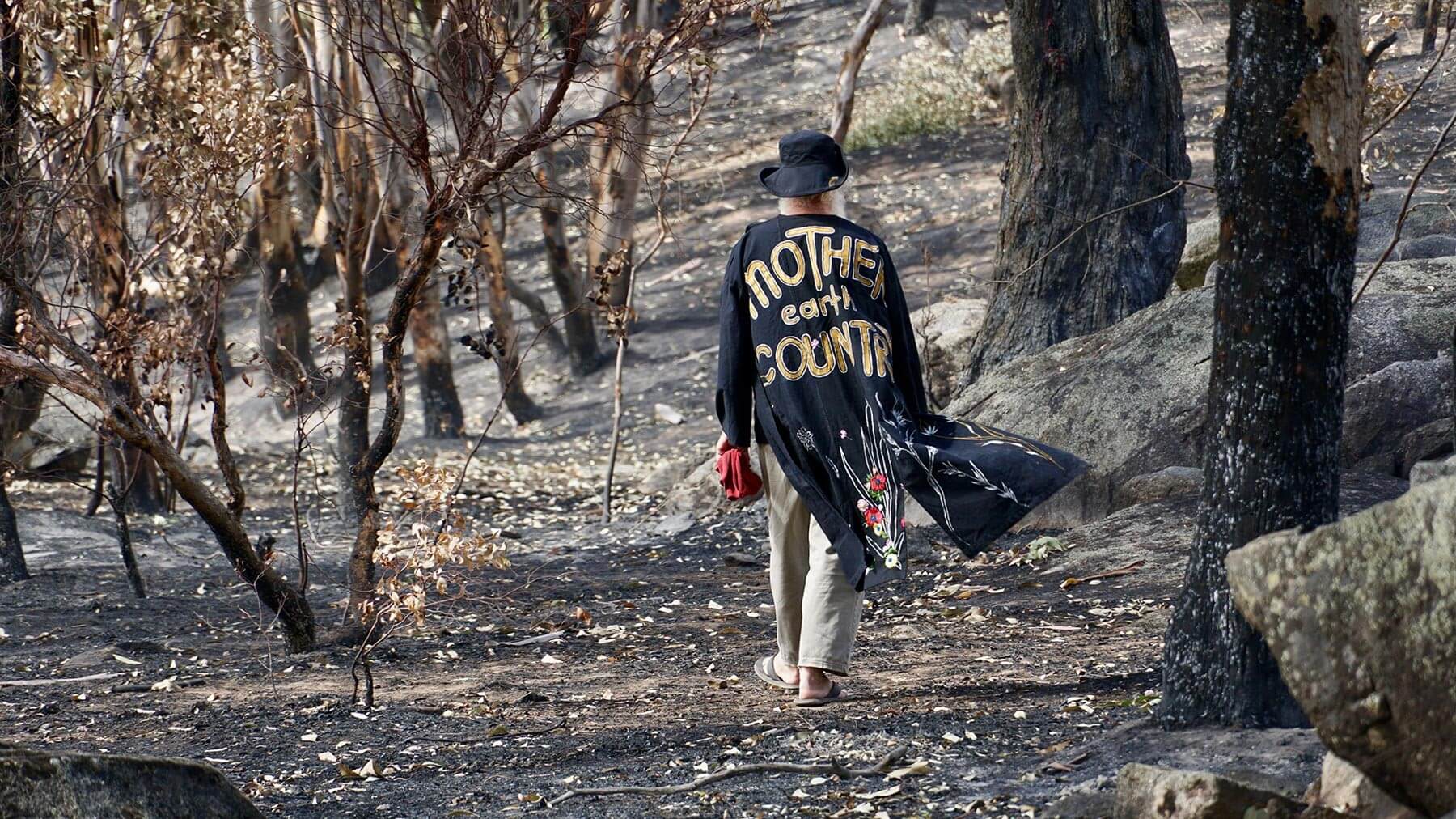 Karla Dickens
My Mother's Keeper
22 February 2020 > 17 May 2020
Opening on Friday 21 February 2020, 6-8PM

My Mother's Keeper will feature a film and a series of new photographs produced as a result of a collaboration between the artist Karla Dickens and writer Bruce Pascoe. Initiated by the Kandos School of Cultural Adaptation, the work focusses on the urgent need for us to protect and conserve the land and our environment.
Read more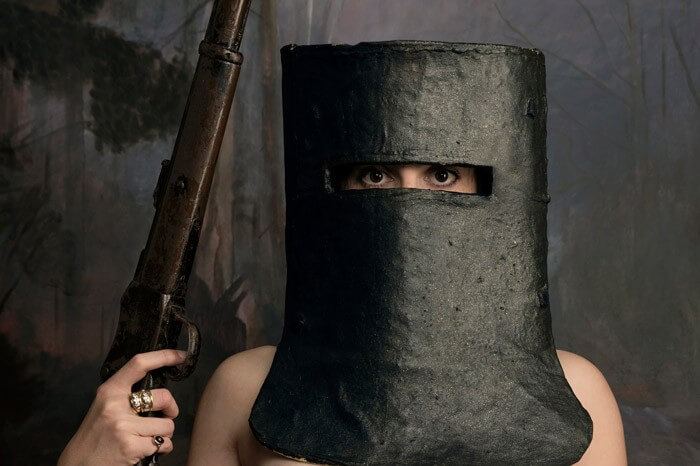 Jacqui Stockdale
The Long Shot
22 February 2020 > 17 May 2020
Opening on Friday 21 February 2020, 6-8PM

This new body of work extends Stockdale's long-held fascination with early colonial times in Australia. The Long Shot explores the dominant narratives of Australian folk history, mythology and iconography and challenges their potency within a contemporary context. Based on extensive research, Stockdale presents a new version of Ned Kelly's family history, with a focus on the experiences of Kelly's mother, Ellen.
Read more
---