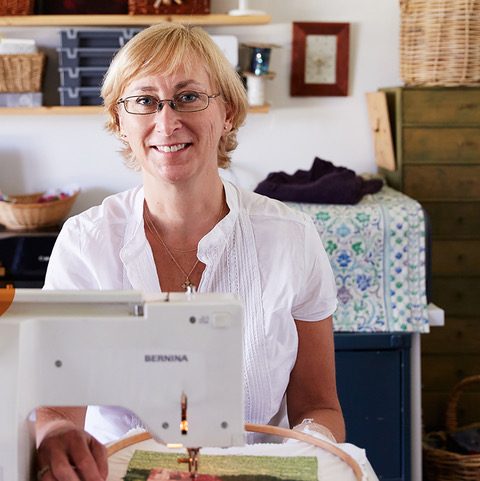 TAMARA RUSSELL

Tamara Russell is a Textile Artist and passionate advocate of sustainable living based in Melbourne. She specialises in free machine embroidery, hand stitching and mending. She has been making her clothes and mending since a teenager. Loving to personalise her wardrobe with visible mending, embroidery and embellishment. Tamara enjoys teaching various forms of mending and embroidery. She also happily accepts commissions to mend your old favourites.
For more information on Tamara and her work see:
Website: https://www.phoebebeard.com.au/about
Instagram: @karhina_textileart
@tamararussellart

> WHAT TO BRING:
Your clothes that have stains, rips or holes that need repairing (jeans, shirts, dresses)
Materials and threads will be supplied but you are welcome to bring any fabric you would like to use from home – cut up clothing, linen that is past repair, left over fabric from sewing projects, upholstery offcuts – this list is endless!
And most importantly bring your imagination and enthusiasm!

The workshop will begin with some sewing basics, learning how to sew a sashiko running stitch, along with other stitches and ways to apply patches. Then it will be time to get creative, repairing, applying beautiful stitching and/or patching to your denims. The workshop is suitable for both beginners and more experienced stitchers.