On Holidays at Linden > NGV Kids on Tour 2023
---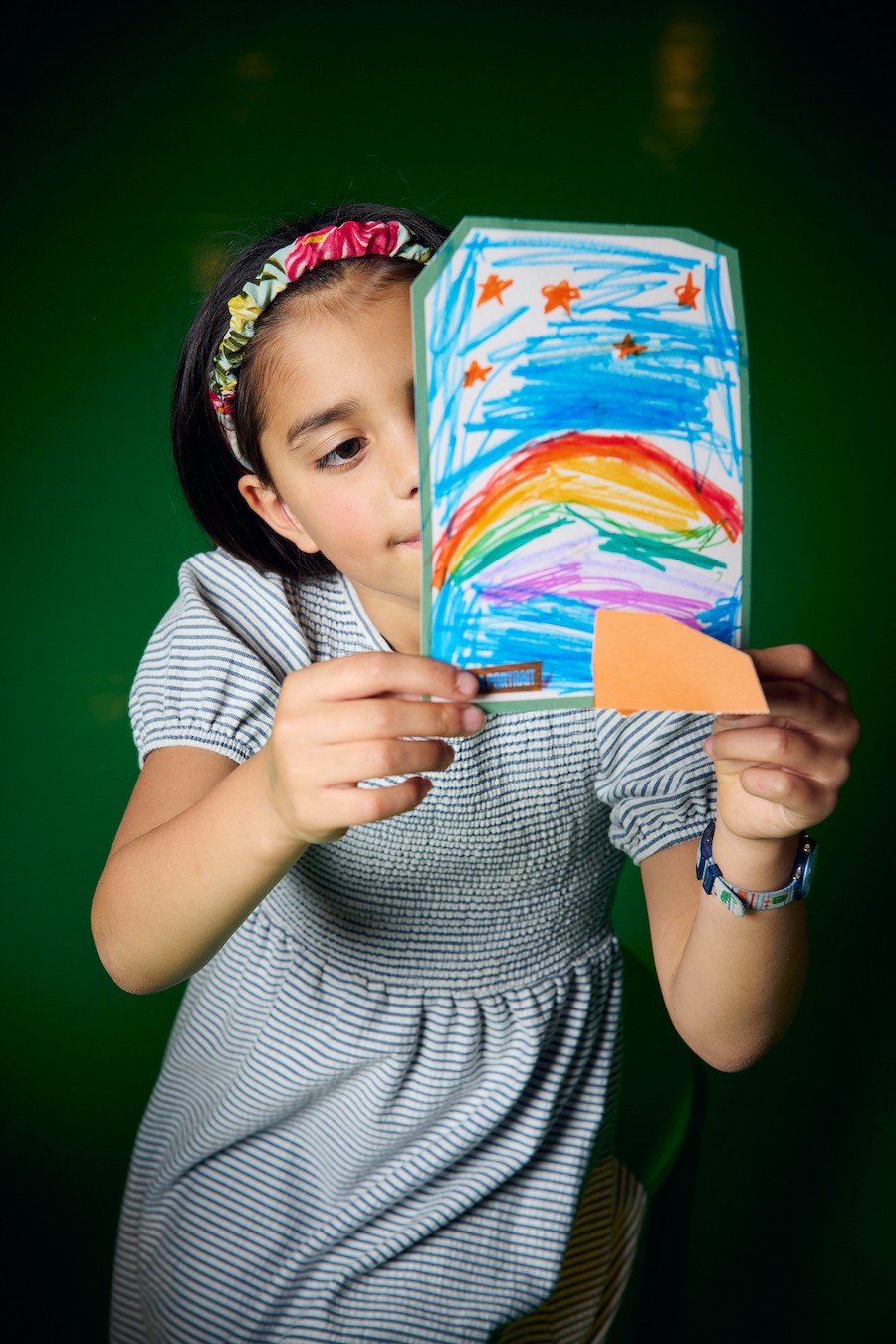 IMAGE > Young visitor enjoys MakingArt: Imagine Everything is Real,2022 at NGV International, Melbourne. Photograph: Eugene Hyland.
ART FOR THE WHOLE FAMILY!
In partnership with NGV Kids on Tour, Linden is excited to continue our school holiday activities with take-home art packs for all ages.

The theme for this year's program is Let's Make Art! The activities on offer share the methods of working invented by some of the leading European artists featured in the exhibition The Picasso Century which ran from June to October 2022. Artists such as Georges Braque, Remedios Varo, Pablo Picasso, and Natalia Goncharova lived and worked in Paris in the early twentieth century and are recognised for their innovative and experimental approaches to making art. Drawing inspiration from the world around them, the activities invite children to create drawings, sculptures, poems, portraits, collages and one-of-a-kind creatures.
| | |
| --- | --- |
| WHEN | > 11 Jan to 20 Feb 2023 |
| ACCESS | > Pick up one pack onsite, 26 Acland Street, St Kilda VIC 3182 |
| COST | > FREE, Limited Packs, Booking Essential |
Sorry, you've missed the RSVP deadline for this event.
---

WHAT'S IN THE ART PACKS?
Make a Sculpture – Pablo Picasso practised paper-cutting and folding from an early age and continued to utilise these techniques throughout his career. In this hands-on activity, kids are invited to create their own three-dimensional tabletop sculpture reminiscent of Picasso's maquettes.
Make a Collage – Inspired by the work of Georges Braque, considered the first artist to include paper collage in his art works, children will experiment with colour and shape to cut and paste their own colourful masterpieces.
Make a Poem or Portrait – Inspired by artist and poet Natalia Goncharova, children draw a portrait using pencils and oil pastels then write an accompanying poem to encourage children to explore their creative writing talent.
Make a Creature – In this group activity inspired by Surrealist artist Remedios Varo, children will take turns to draw parts of a creature, resulting in wild and original creations.
Just Imagine – This activity encourages children to transform colourful activity sheets into a new scene, creature or object, drawing inspiration from artist Oscar Dominguez's printing technique called 'decalcomania'.
Teens Create a Portrait with Archer Davis – Led by Melbourne-based artist Archer Davis, young artists will learn how to draw a subject's face while highlighting individuality through character, gestures, and movements.
Teens Character Design with Rubii Red – Inspired by Anime and comic books, Lama Lama artist, Rubii Red creates characters that speak to issues which are important to her and her community. In this activity, Rubii Red shares her techniques to help teens draw their own character.
NGV programming for children and families this summer includes NGV Kids Summer Festival 2023, 14 to 22 January and Julian Opie: Studio for Kids, 3 December to 10 April 2023. For more information please visit https://www.ngv.vic.gov.au/kids/
---