Brave Young Artists > Holiday Program
---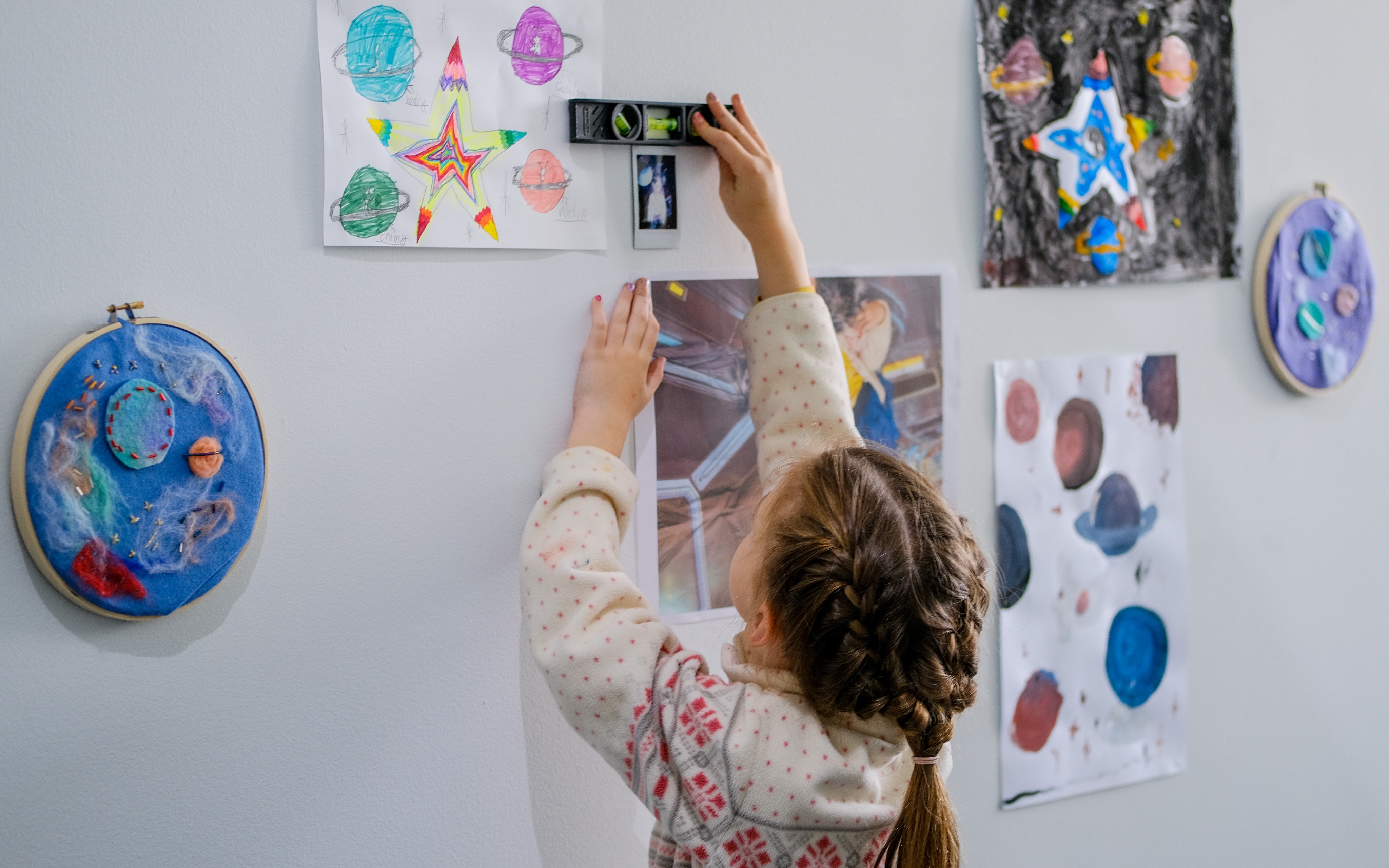 IMAGE > "Brave New Artists" exhibition installation, 2023. Photograph: Shelley Xue.
Brave Young Artists > Holiday Program is coming back this September.
Pull back the curtain of the art world, be an artist, create your own masterpiece, try out being a curator, and install your exhibition.
Everything is possible for Brave Young Artists at Linden these school holidays.

This September, you are invited to join us for Brave Young Artists > Holiday Program. Across five days, the participants will explore various kinds of art making, meet artists, curators and art professionals and get to know how an art gallery works.

On the last day, the Brave Young Artists will run an exhibition of their own artworks for family and friends to come together and celebrate.

> The program is suitable for those aged 6 - 10 years. Daily schedule and further information will be provided leading up to the program.
| | |
| --- | --- |
| WHEN | > Monday 25 September to Friday 29 September 2023 |
| TIME | > 10AM to 3PM |
| VENUE | > Linden Workshop Space, rear 26 Acland Street, St Kilda |
| COST | > Free, Limited Spots |
Sorry, this event is at its capacity.
---

OUR FACILITATOR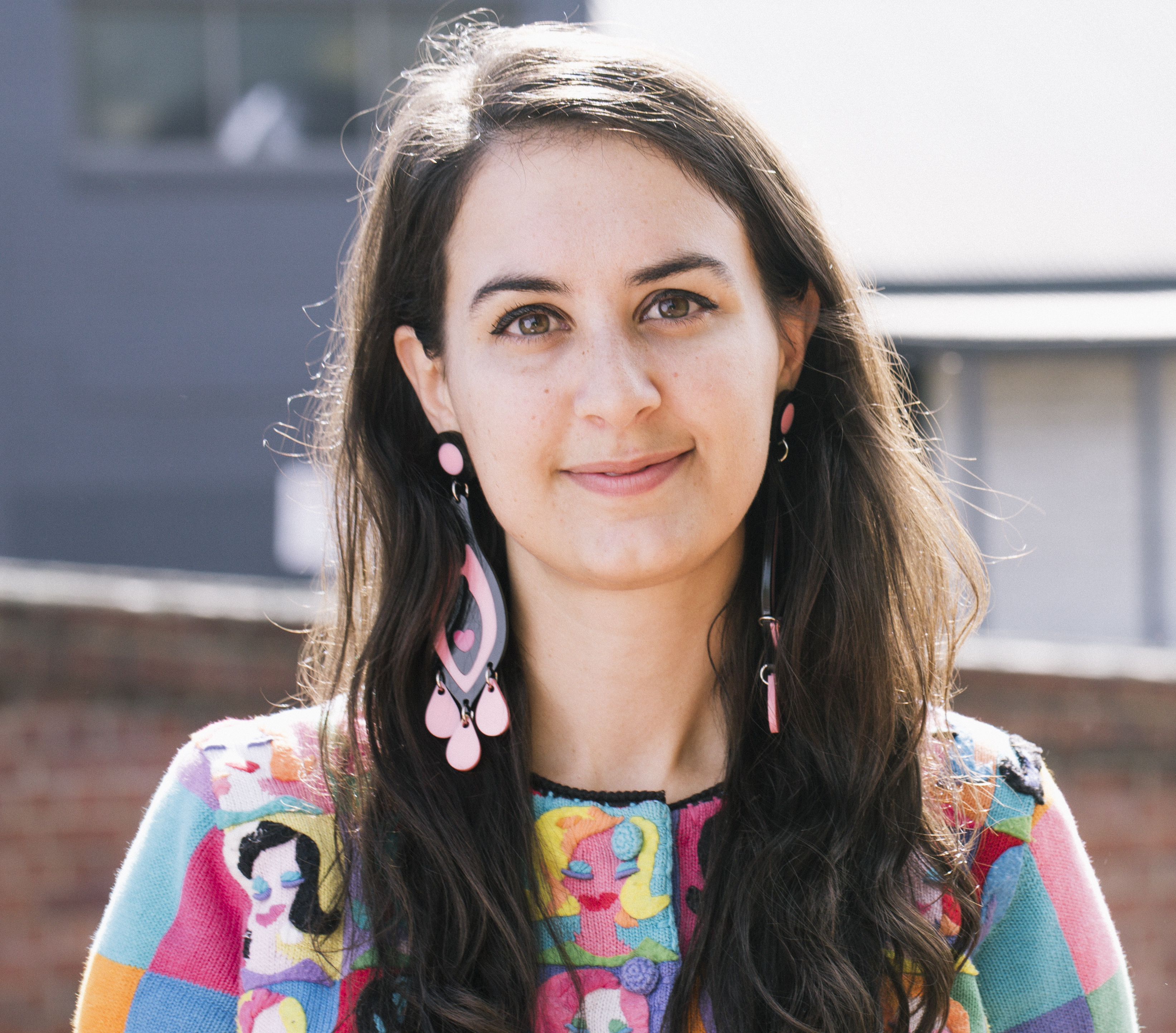 KATE ROBINSON
Kate Robinson is an Iranian/Australian artist and family violence lawyer. Kate loves to create colourful loud craft and murals. In 2020, she was the inaugural Feminist in Residence at Queen Victoria Women's Centre, where she curated the community craftivist exhibition 'Make a Fuss'. She currently serves on the board for NextWave, and the QVWC Trust. Kate also co-creates the podcast, Being Biracial, which is all about navigating the world as a mixed-race person. This podcast was developed as part of the residence program at Footscray community arts. Kate loves making art accessible and working with communities to reignite their creative side. To this end, she hosts craft workshops for local councils and galleries. In 2023, Kate will be an artist in residence at ArtsBox in Footscray, a judge of the Footscray Arts Prize for Young Artists, and a guest curator of the Amplify program for Maribyrnong City Council. She held her first solo exhibition, Zendegi at ArtsGen Marios Gallery earlier this year.


---
FAQ

> Do parents/carers need to stay and supervise or can kids be dropped off and picked up?
Parents/carers do not need to stay at the gallery during the program. We have amazing art educators who will be with the kids at all times. Parents, carers, and friends will be invited to celebrate the opening of the 'Brave Young Artists' exhibition on the last day, Friday 29 September 2023.

> If a family is unable to attend one or two of the scheduled dates, should they still register?
The program is designed so that each day includes specific workshops and guest speakers that build upon each other, leading up to the final exhibition on Friday. Therefore, we encourage families to register only if their child can attend all of the sessions.

> Is there a contact phone number that parents can call if they have questions before or after registering?
For any enquires please contact Keir Semenov, Education & Public Programs Coordinator at events@lindenarts.org or (03) 9534 0099.
---

This Program is supported by the Palais Theatre Community Fund

---