About the Speakers
Bridgette Engeler
Bridgette is a professional futurist and pracademic who's curious about post-growth innovation and designing in crisis. She teaches strategic foresight, innovation and design at Swinburne University and her work focuses on the (un)intended consequences of change. Bridgette has worked on projects ranging from public participatory futures installations for Melbourne Knowledge Week and Hong Kong Business of Design Week, VR and AR wearables for people with early-onset dementia and the challenges of self-sovereign identity and digital wallets, to exploring how technology and new materials can support sexual and reproductive health. Bridgette is a PhD candidate investigating how a lack of prospective thinking in design contributes to an ongoing cycle connected to material consumption that is broadly destructive and contributing to collapse of life-critical global systems. She holds a Masters in Strategic Foresight (Swinburne University) and a Masters in Women's Studies (Monash University). Bridgette asks lots of questions, doesn't play golf, and enjoys more than the odd glass of wine.
Image courtesy of the speaker.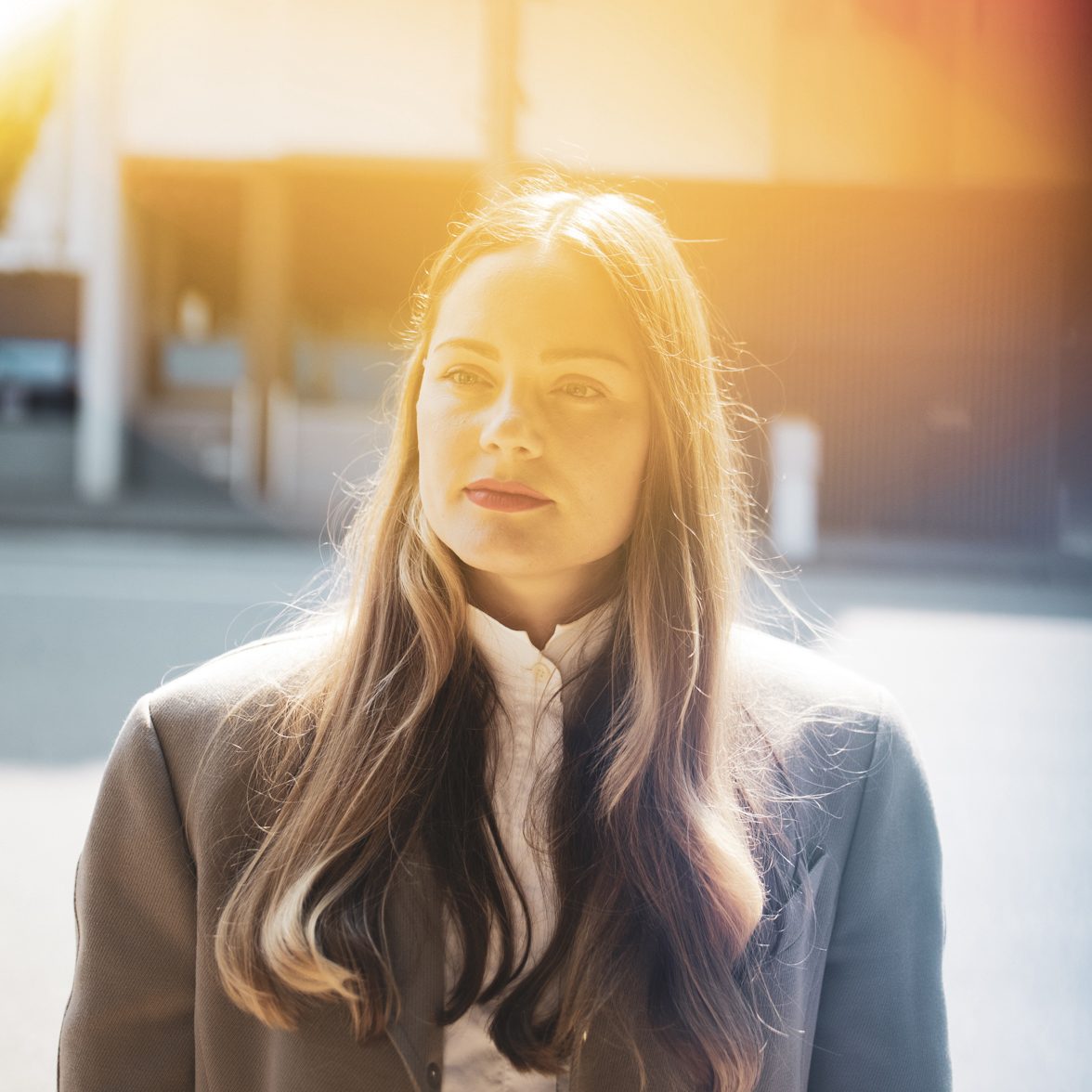 Ella Saddington
Based in Naarm/Melbourne, Australia. Ella Saddington is a researcher, artist, experimental designer and Director of Cordon Salon a Melbourne based creative studio that works collaboratively with skilled or specialised craftspeople, artists and designers to create one of a kind or limited edition design works. Ella has a particular fascination with traditional and historical applied arts or craft practices, and the interplay of contemporary technology and production techniques. Ella is 2022 GAF Fellowship recipient undertaking research and experimentation in conjunction with the ISSI (International specialised skills Institute) into historical European plate armour crafts and its application in contemporary design work.
Alongside this she is designer and director for Us From Space an Industrial design consultancy that works primarily with bespoke and low volume local design production & fabrication for retail and hospitality.

Image Credit > Ying Ang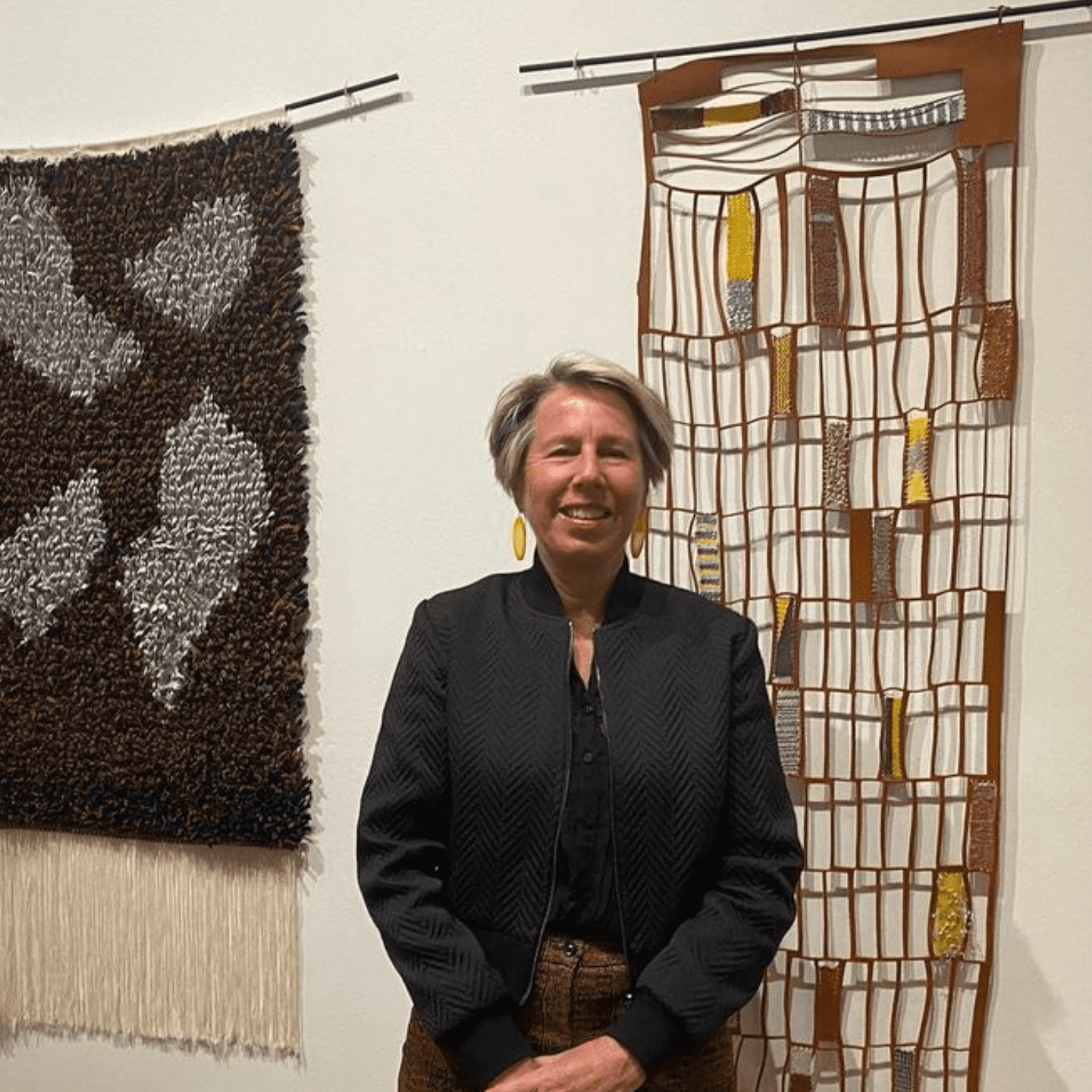 Lis de Vries
Lis de Vries is a textile artist based in Naarm/Melbourne. She has studied textile design and weaving at various institutions including the RMIT School of Fashion and Textiles. As a textile artist Lis uses both contemporary and traditional art practices, weaving has become an increasing focus of her practice and she explores weaving with a floor loom, tapestry loom and with hand manipulation. Exploring materiality, Lis uses various yarns and threads, leather, seaweed, paper, wire, fragments, remnants and oddments to challenge the traditional notions of weaving and create pieces that are bold and contain form. Lis' work has featured in several group exhibitions, she achieved a 'highly commended' for her collaborative work for the 2021 Australian Tapestry Workshop, Tapestry Design Prize for Architects. In 2022, Lis won in the category "Best in Object Design" at Design Fringe.

Image courtesy of the speaker.
Anne-Maree Sargeant
Former editor-of-large of Belle Magazine and design editor of INSIDE Out, Anne-Maree Sargeant was part of the team that founded the Space Furniture network, running NSW for over a decade.
She now helms the Authentic Design Alliance, a social enterprise leading Australia's fight against furniture design theft, and hosts the new DESIGN-MADE Podcast.

Image Credit > Paul Suesse