Innovators 2
27 June 2014 > 3 August 2014


---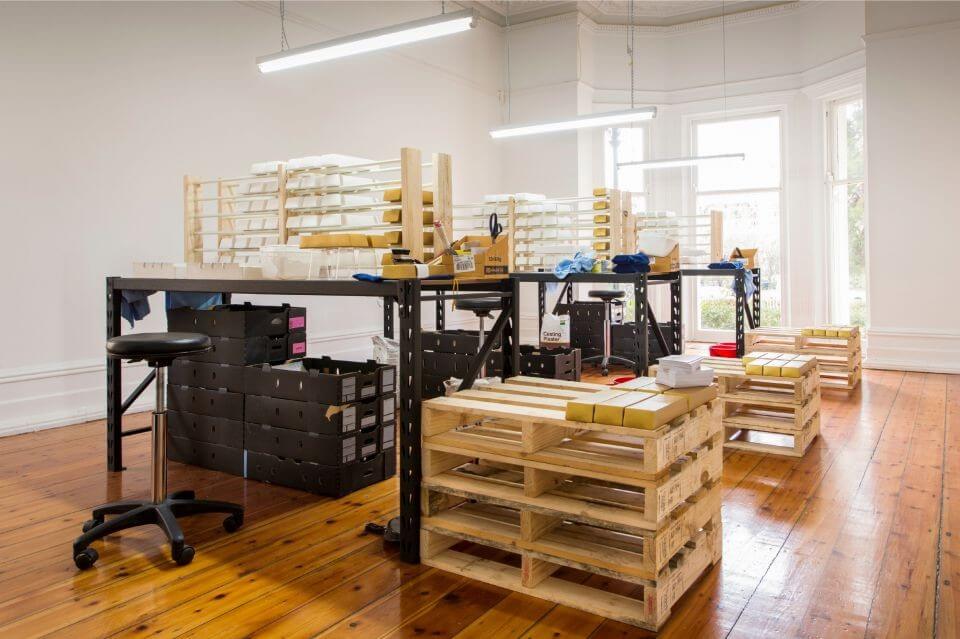 IMAGE > Kay Abude, Piecework, 2014, plaster, gold paint, timber pallet.
Photograph: David Marks.
Linden's Innovators series of exhibitions presents new and innovative contemporary art. The artists in Innovators 2 explore the challenges of life in contemporary society through performance, video and installation. Melbourne based artist Kay Abude takes the factory as a model for the many repetitive tasks involved in artistic production. This exhibition features a series of durational performances, replicating the 24-hour cycle of shift work in manufacturing cities of China. Artists & performers will repeatedly create mock gold bars making comment on the value of artistic labour and objects. A further live performance by Siying Zhou and Rebecca Arbon explores, through repetitive knitting, the psychological re-connections that can be drawn from the experience of loss by reinvesting time in life's daily activities.
Adam Cruikshank re-creates a wall of objects once displayed in André Breton's apartment and now displayed at the Centre Georges Pompidou in Paris. The work considers ownership, cultural translation and methods of display channeled through an abiding interest in the subjective possibilities of objects. Tom Parsons, An Attempt Towards Truth, primarily explores the relationship between the delimited or framed spaces of painting and video. His work exists in the form of painting, video and sculptural installations where these distinct elements are often blended together. Using video as a medium, Debbie Symons Trade, explores the encumbered price of consumer products sourced from developing countries commenting on the political and social concerns of many contemporary artists.
---
---