Linden Postcard Show 2011
5 February 2011 > 26 March 2011


---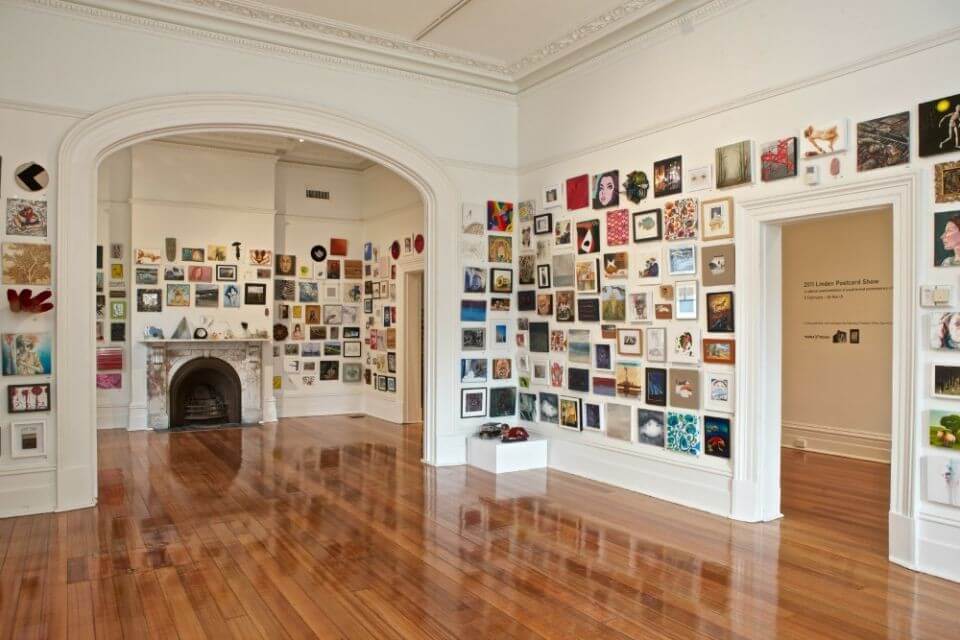 IMAGE > Postcard Show, Installation view. Photograph > Dean McCartney.
The Linden Postcard Show is the largest Australian open entry competition showing work across all media Linden Centre for Contemporary Arts Director, Giacomina Pradolin, says, "The Postcard Show gives artists the chance to show and sell their work in a major contemporary art space. Visitors love the show as it literally has something for everyone."
The first Linden Postcard Show was held in 1991 as part of the St Kilda Festival. Twenty years later it is still continuing and attracting artists from all over the country. All works are for sale and the small format means the works are reasonably priced. There are works by established artists as well as emerging artists in a frenzy of colour and movement.
---
THE JUDGES >
Sam Leach: Artist
Vicki McInnes / Kate Barber: Directors, Sarah Scout
Dr Meaghan Wilson-Anastasios: University of Melbourne
LINDEN POSTCARD SHOW PRIZES >
Linden Award: $5,000
Palais Theatre Management Artist Support Award: $2,000
Yarra Trams Award $1,000
St Kilda Art Supplies Award $1,000 worth of art materials
Six Postcard winners each receive $250 and have their work reproduced as Linden Postcards.
---