This group exhibition, curated by Alojz Babic, explores the lockdown experience through the work of three artists working with textiles. The works explore the physical and psychological impacts of being confined. Babic has focussed on textiles as they evoke deep rooted associations with domesticity and intimacy.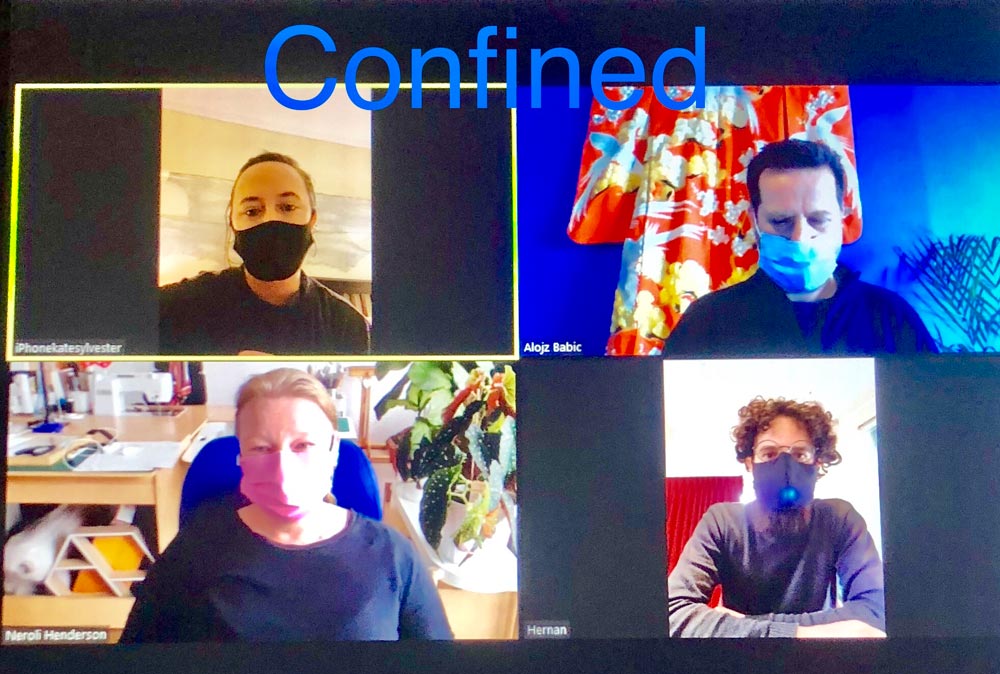 IMAGE > [Top] Hernan Lopera, Confined, 2021. Image courtesy of the artist.
IMAGE > Zoom call, 2021 Image courtesy of Alojz Babic.
IMAGE [Below] > Neroli Henderson, Covidiots, 2021, giclee print on silk (artist's image), Egyptian cotton and polyester threads. 90 x 110 x 0.5 cm.