My Womb: A Public Space is a new installation by Sydelle Mullen, an emerging Adelaide-based artist working in ceramics and textiles, whose practice addresses social issues around gender, reproductive rights, and the politics of the body.
Informed by the pioneering and polemic feminist thought of the 1970s, Mullen's approach is foregrounded by the artist's own experience as a woman and a mother, creating works in which the personal and the political merge as one.
In her latest work, My Womb: A Public Space, Mullen transforms the Linden Projects Space into a symbolic recreation of a womb-like environment, complete with biomorphic eggs punctured by coat hangers, cobweb-like crochet draped throughout the space, illuminated by a video of internal bodily footage recorded using a specialist medical camera. At once comforting and confronting, Mullen invites you to step into her womb, which here becomes a literal site of public participation, intervention, and activism.

+ Plan Your Visit

Please note > Linden Projects Space is not wheelchair accessible. We apologise for any inconvenience.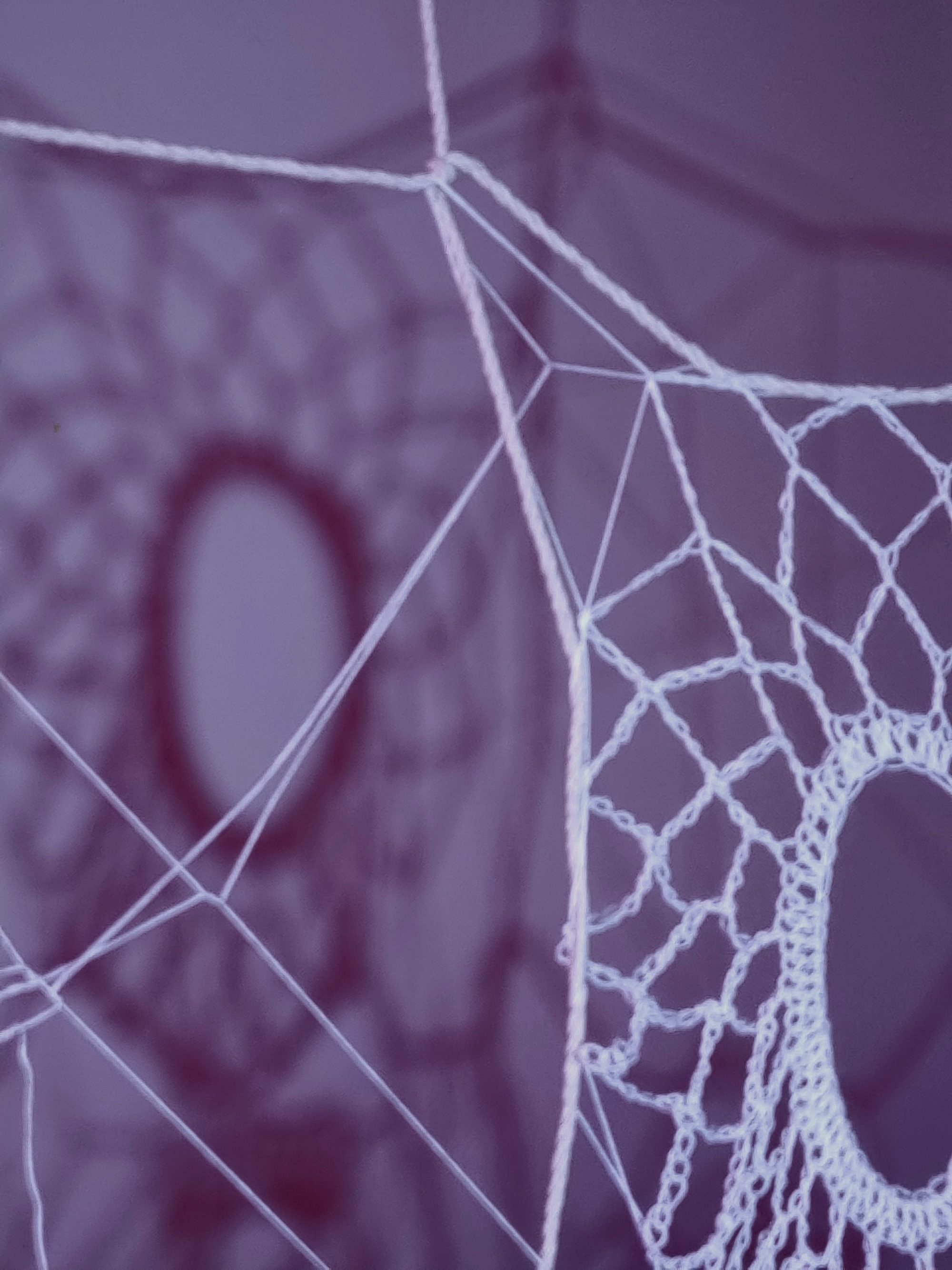 IMAGE > [Top] Sydelle Mullen, Coat Hanger 1 (from Coat Hanger series), 2023, metal coat hanger and unfired clay, 22 x 40 x 15cm. Image courtesy of the artist.
IMAGE > Sydelle Mullen, WombRoom (after Faith Wilding) [detail], 2023, rope, string, video projection, 200 x 240 x 200cm. Image courtesy of the artist.