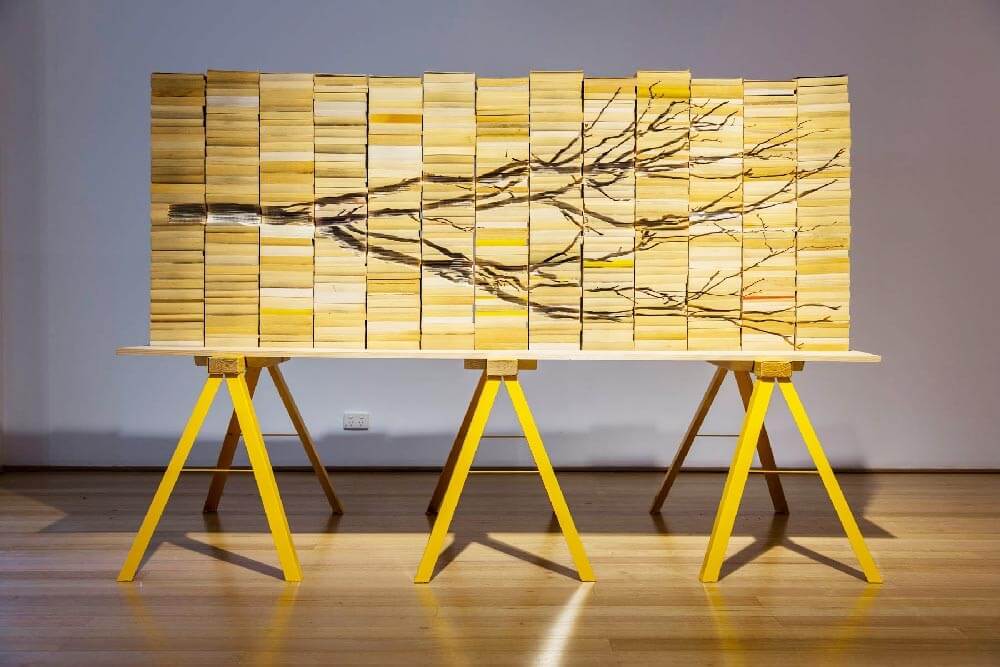 IMAGE > Kylie Stillman, Local Branch, 2016, hand-cut paperback books, timber, saw horses, 161 x 245 x 123 cm, [installation view]. Image courtesy of the artist and Utopia Art Sydney. Photograph: David Marks Photographer.
The Opposite of Wild was created specifically for the space at Domain House. It included one of Stillman's largest 'book sculptures' to date. Consisting of 100's of unwanted paperback books, the artwork was made by cutting individual pages with a scalpel to reveal the negative space of an organic form.
Over twelve months in the making, the ambitious installation was presented as a freestanding sculpture that challenged the audience in its treatment of materials and its use of innovative craft techniques.
VENUE >
DOMAIN HOUSE, Dallas Brooks Drive, South Yarra

View the eCatalogue.